DBExplorer

All-In-One Database Dev Tools On Mac OS X
SSH Connection Help(Step By Step)
1.input mysql database connection parameters(host,port,username,password)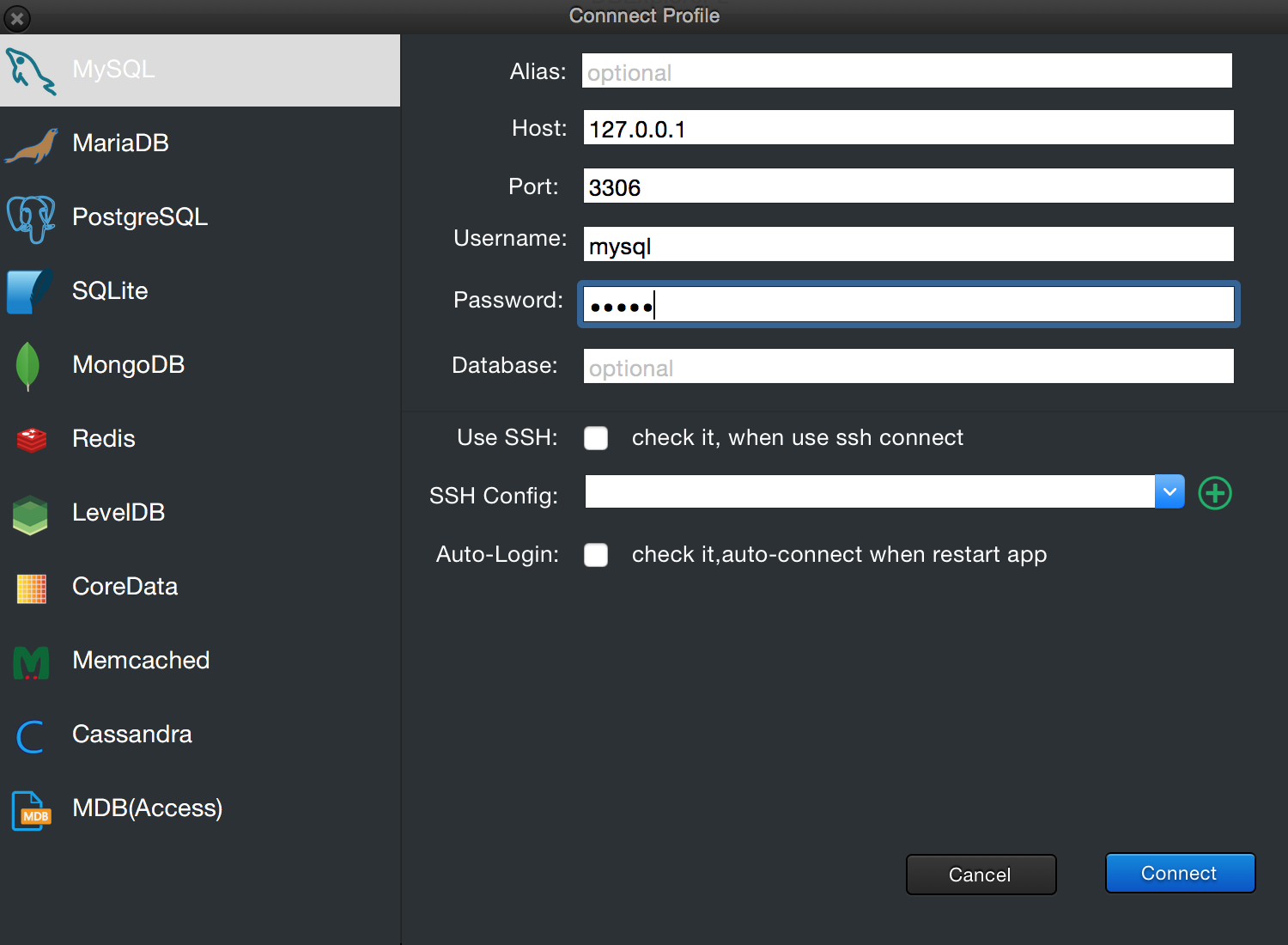 2.click add ssh config button,go to ssh manager window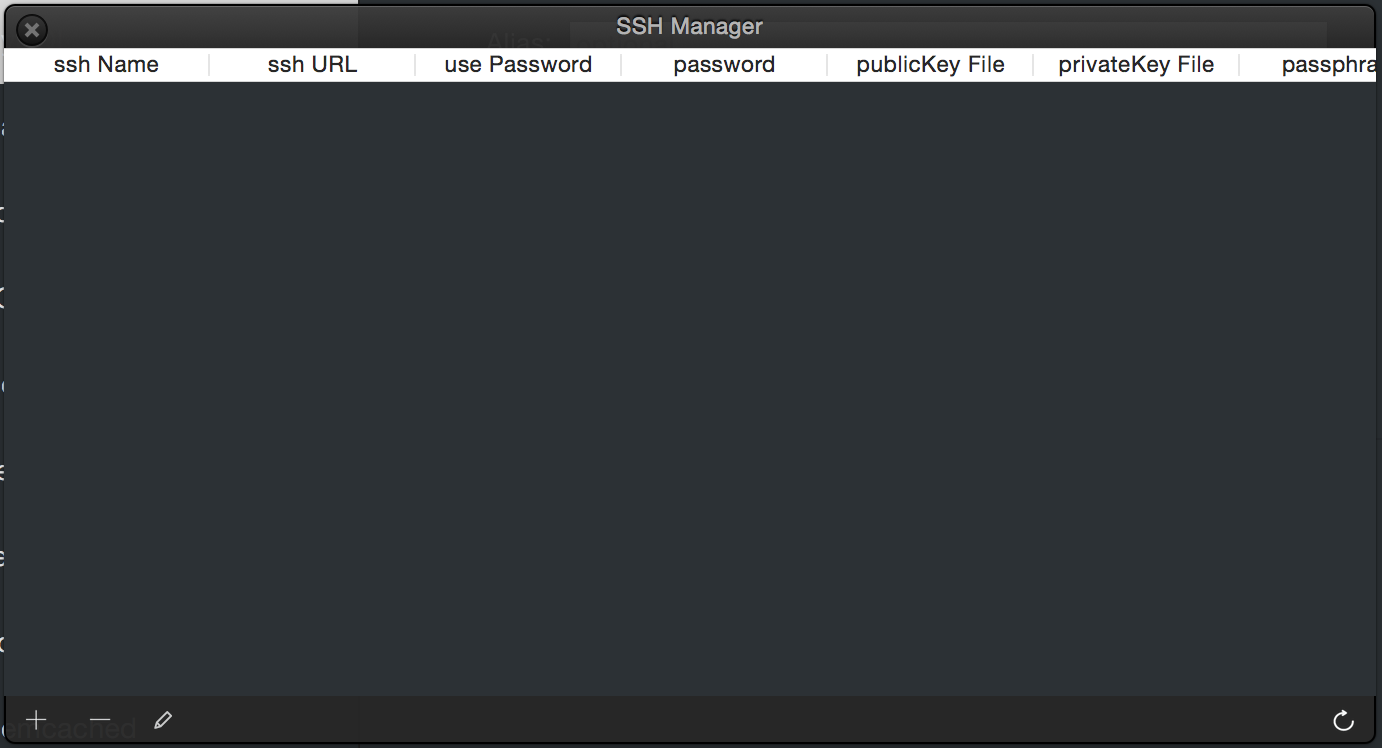 3.click add ssh button,input ssh connect parameters.there are two auth ways,one is password auth,another is pem file auth.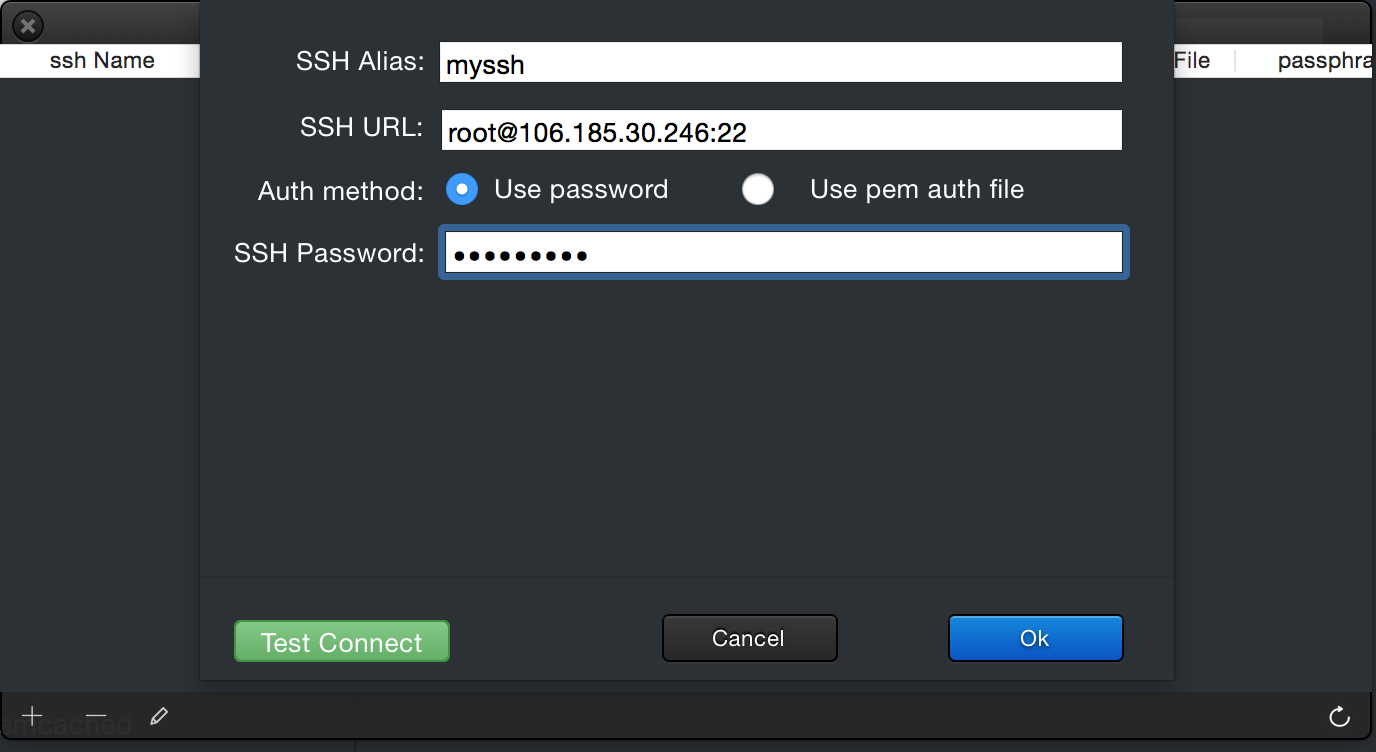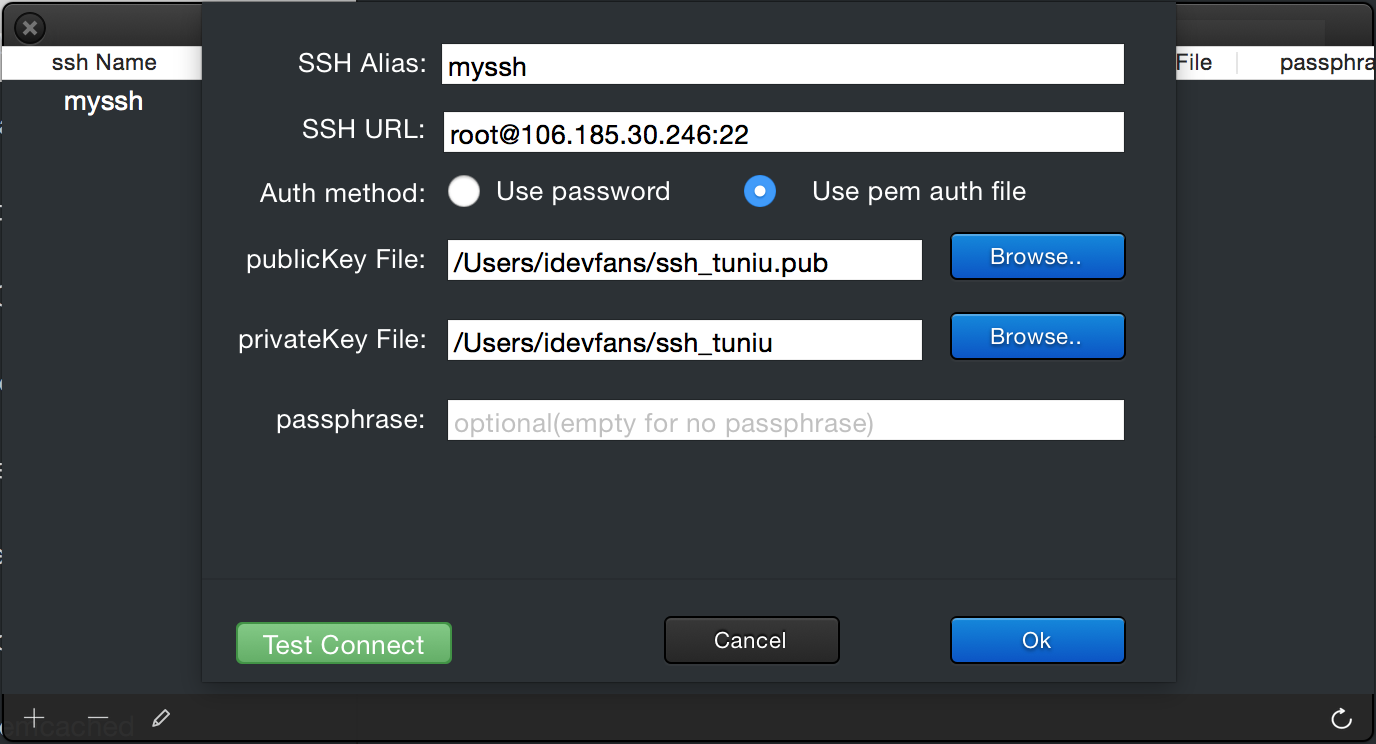 4.click test connect button to test your ssh connection. a test success window will popup if your ssh server is ok.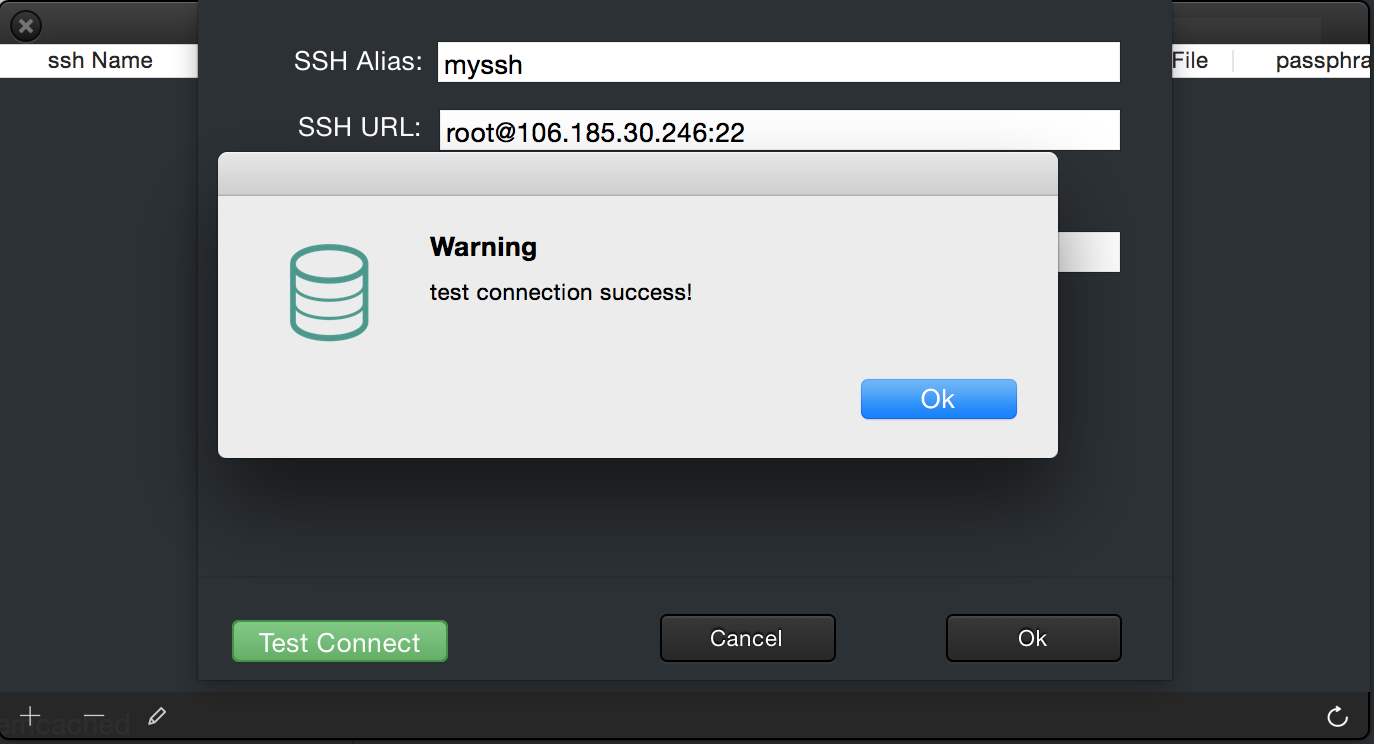 5.close ssh manager window go to mysql connect profile window. check Use SSH box ,select your ssh in SSH Config list, finally click connect button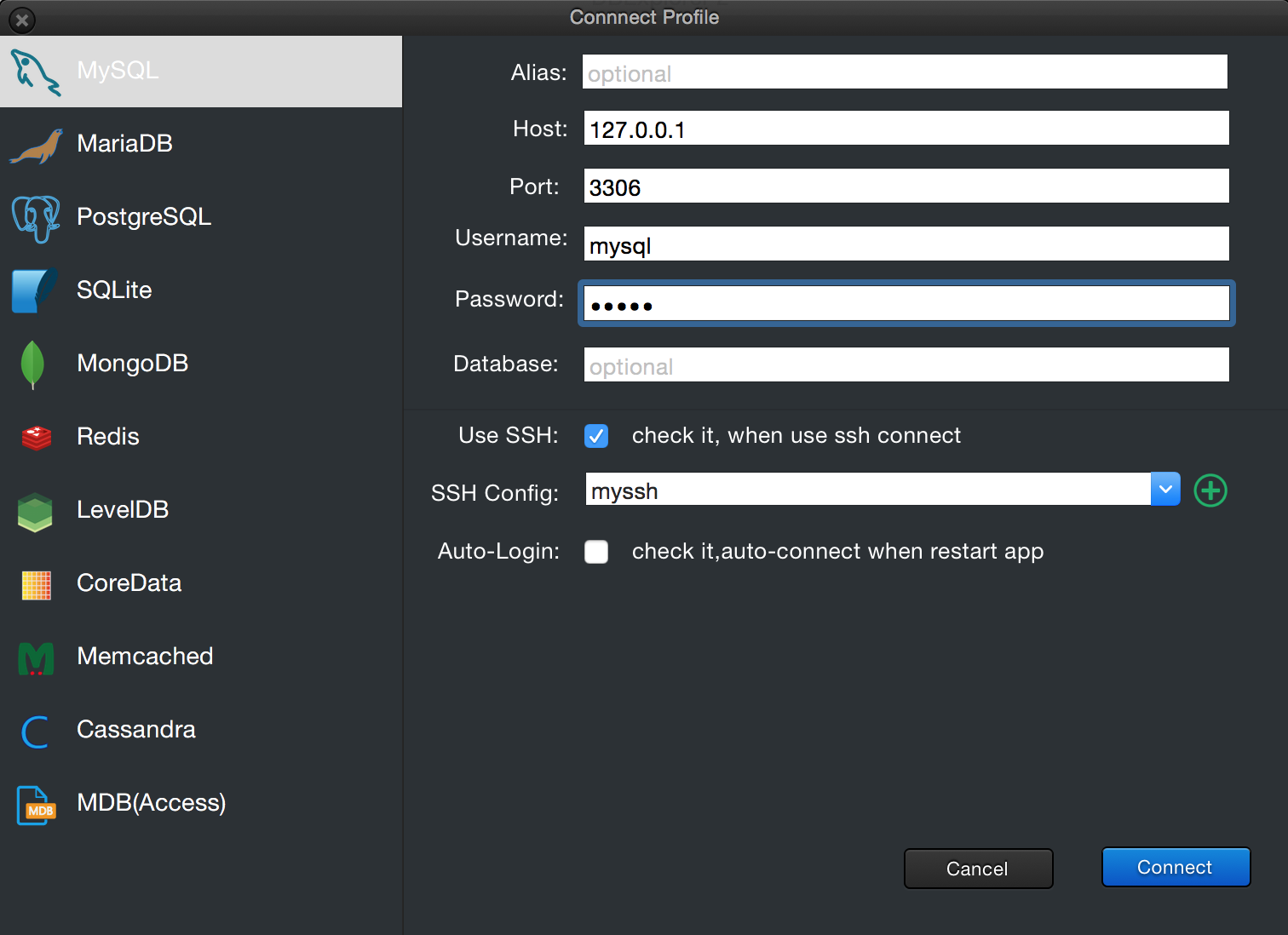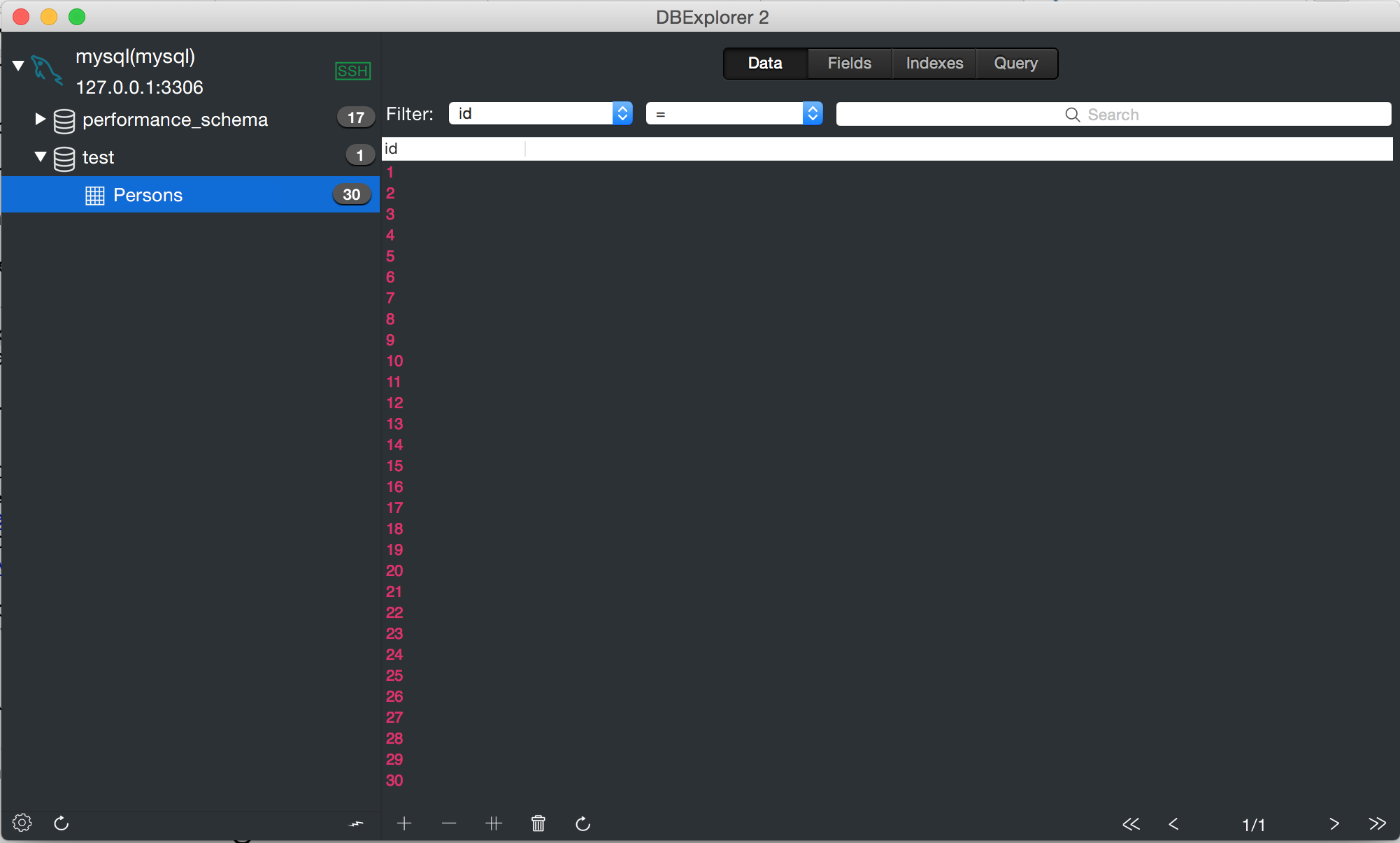 Follow @dbappx on Twitter
Email dbappx at gmail
Made by © dbappx, 2013-2014 All rights reserved.